Sonny's Journey with Cancer
Gratitude unlocks the fullness of life. It turns what we have into enough, and more. It turns denial into acceptance, chaos to order, and confusion to clarity. It can turn a meal into a feast, a house into a home, a stranger into a friend. Gratitude makes sense of our past, brings peace for today, and creates a vision for tomorrow.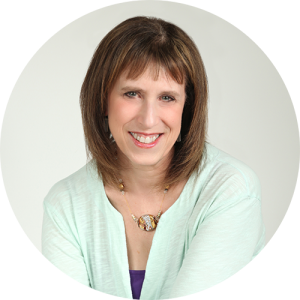 In 2001, the day after 9/11, I was diagnosed with cancer and had my own terror attack. As shocked and terrified as I was to receive this frightening diagnosis, I noticed that there was a small, but present part of me that seemed to be very calm. It felt as if I was in the arms of an Angel and a deep peacefulness enveloped me. Time seemed to slow down. Little did I know, how that small part of me, would become more of who I am today. I didn't realize how cancer would give me such a profound experience that would change me forever.
Up to that moment, I had been living a very stressful life, working long hours, building my psychotherapy practice, raising a teenage daughter and trying to keep it all together. I had been trying for years, to fix a marriage that was beyond repair. My heavy heart held the sadness like a sack of lead. My silent screams echoed in the deep regions of my Soul. I tried to break down the wall of resentment, but it tore through me like a flooded river, drowning me into a masked existence. My escape was not an exit, and it impacted my very Being, Body, and Soul.
I was diagnosed with breast cancer that had traveled to my lymph nodes. My anxiety gripped me like a snake, wrapping around my body. I somehow burst through the overwhelming panic, and from a deep, quiet, and unmoving place, I faced my fear. I had to trust my intuition, devise a plan, find the best surgeons, and make the right choices, in order to save my life. Throughout my cancer journey, I began to gain more clarity and accept the fact that I had to change my life. Cancer gave me the opportunity to rely totally on my inner strength and spiritual guidance, and use it as a stepping-stone, to create a life that reflects my greatest intentions.
Cancer woke me up. It woke me up to ask the questions that I had already asked, but had never paid attention to listen to the honest answers. I was too afraid to change my life, and deal with all the implications and consequences. I was "comfortable" in my discomfort. I was strong, and I knew how to endure….that was my problem. Enduring, that which was hurting. I wasn't living in my truth, I wasn't honoring myself, and the consequences were too tragic. I knew I had to change, in order to take care of myself and live. I suddenly felt, compelled to let go of everything that wasn't important and focus on living and healing.
Cancer opened the door for me to experience a fuller connection to my Truth. I slowed down and listened to my authentic Self. A Spiritual presence covered me like a blanket of dew. I felt deep compassion for myself and others, and a wave of gratitude began to fill my heavy heart. I was in a process of deep healing, beyond cancer.
After my cancer treatment, I began to integrate the meaningfulness of my cancer experience. My prescription to heal beyond cancer was to live out loud and in full color. Why is it, that we wait to make changes, only when faced with a threatening health crisis? Life happens in every moment, and every moment we can choose how we want to live.
I have made huge changes in my life since September 12, 2001. Soon after my treatment, I got a divorce, bought a great house, moved my daughter to a new high school, and built a successful psychotherapy practice and launched The Healing Beyond Cancer Programs.
Most importantly, I try to remember to live in gratitude, be aware, and connect to my inner guidance, so that I may live in joy, peace, and harmony. This is the healing beyond cancer.