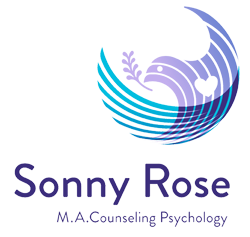 Transformational Healing
The Neuroscience of Change
The focus of my work is to understand the nature of consciousness and the relationship of body to mind.  This perspective is grounded in the latest neuroscientific research, and supported by an understanding of contemplative practice.  I embrace cutting edge neuropsychology, transpersonal psychology, and authentic spiritual inquiry in order to address human suffering so that the individual is able to examine the context in which they not only experience themselves but also a larger context of life as a spiritual experience. The larger context asks that we not stay identified with the personality and ego but shift our awareness to an innate "space" of consciousness that connects directly to Intuition or Inner Knowing and is witness to our own feelings, thoughts, and emotions.
As a result of my experience working with people who are in transition, I developed a method to guide individuals to use their own experience as a stepping-stone towards transforming their life, resulting in a fulfilling life.  The process is dynamic, co-creative, and empowering.
I am available to assist you in moving through many of life's challenges. My technique is a dynamic and integrative process that is transforming and highly interactive.  The focus of this method enables you to experience an expansion of Self and a profound sense of empowerment.  It is in this empowered presence that you can access your Wisdom. You are then available to make powerful shifts in your beliefs and perceptions, which result in fundamental and lasting life changes.
I am available to help you process and integrate the beauty of your wholeness with respect and honor..
About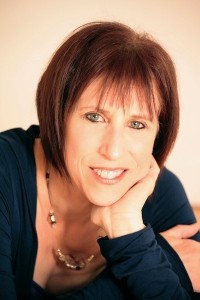 I have been working in the field of mind/body and energy psychology over 30 years. I have created many programs and techniques that have been successful for groups, couples, and individuals leading to profound and lasting changes.
My undergraduate degree from Boston University is a Bachelors of Science in Education. Psychology was a second major. I attended La Sorbonne in Paris, learning the language, studying theater and French literature.
After graduating, I moved to Iran and taught English and French. My interest in spirituality deepened while living there. I developed and led small groups for Iranian women. (This was at the time the Shah of Iran was in power) From Iran, I traveled extensively, spent time in Nepal studying with Tibetan teachers and meditating and living at a Buddhist Temple. This was life changing and has a huge impact in the way I live, teach, and practice psychotherapy.
After leaving Nepal, I spent years in India studying ancient esoteric teachings.  The events and time in India continued to shape and deepen my awareness. I experienced profound effects from many of the meditative techniques, which I have integrated into the mind/body/spirit programs I have taught and led
I returned to the States and attended Graduate School earning a Master of Arts in Counseling Psychology from Lesley University, Cambridge, MA. It was the perfect graduate program for me, combining a spiritual perspective with a psychological foundation.  After finishing my studies, I spent the next three years working with individuals with psychiatric and physical impairment at Boston University School of Medicine. I taught at Lesley University, as an adjunct faculty member, while building my private practice. I am certified as an Integrated Energy Therapist.
I have been in private practice over 25 years and I am the Founding Director of The Healing Beyond Cancer Program.
I currently live and work in Concord Massachusetts.
Sessions
A series of sessions is beneficial to assist you in creating a plan of action, with purpose, ease, and power. Sessions are available either in person, Skype or phone. Please contact me by phone or email.
Contact
Testimonials
Gratitude unlocks the fullness of life. It turns what we have into enough, and more. It turns denial into acceptance, chaos to order, and confusion to clarity. It can turn a meal into a feast, a house into a home, a stranger into a friend. Gratitude makes sense of our past, brings peace for today, and creates a vision for tomorrow.